A Showcase for Fashion-Forward Modest Clothing
Christian Fashion Week exists to create a series of international fashion shows and events around the idea of fashion from a Christian worldview, reflecting common values such as modesty, boldness, and integrity. While we acknowledge that these values are not exclusively Christian, our faith is a unifying factor for the these ideals, and a viable marketplace for fashion designers who believe in them.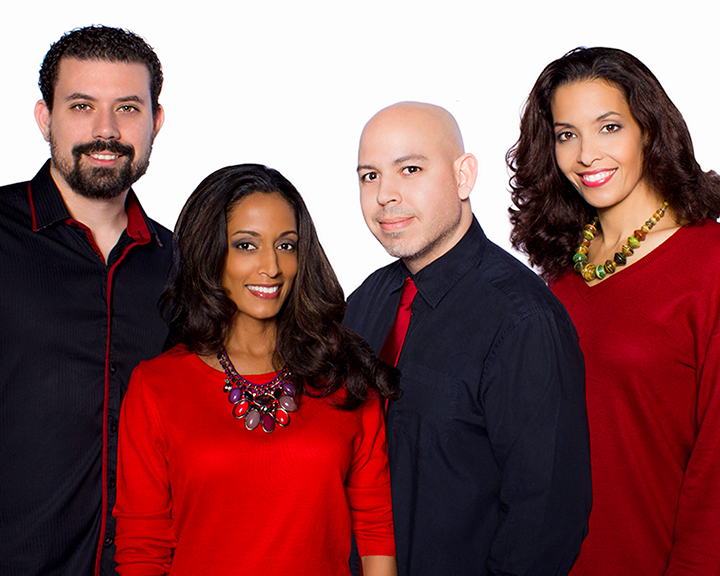 The Birth of Christian Fashion Week
Whenever we talk about Christian Fashion Week, we are always asked about where the idea came from and what inspired us to create this event. For those who are interested, here's the story about how the CFW movement was birthed.
It was the evening of May 27th, 2010. Jose was working on business ideas, having just had a serious argument with a local fashion week about whether or not his efforts were a help to their organization. He was really passionate about their cause, but just couldn't find a way to break through their ways of doing business, which excluded many people who wanted to help. He thought, "if I was running the show..."
Then it hit him. He wanted to put on a fashion week. It was a busy time for Jose, but he knew that he could make it happen. He had been photographing fashion and runway for years by that time, and combined with Mayra's Model4Jesus ministry, he knew we could pull it off in the future - a Christian fashion week. Jose rushed to search for the perfect domain, ChristianFashionWeek.Com. It was available. He registered it, sat back, and happily finished my day dreaming about the distant future when he and Mayra would have the time to undertake such an aggressive and important venture. The next day, he shared it with Mayra and left her to dream with him.
Fast forward to sometime later that year...
Mayra was having lunch with Maria Silva of Rock and Redeemer. The discussion was about putting on a Christian fashion show to showcase her fashions (which we absolutely love). Maria has a passion for everything she does and is the consummate artist. As they talked about the show, the idea came back to Mayra. "What about a Christian Fashion Week?" Excitement filled the air as they discussed the possibilities and they left the table inspired.
Mayra went home that night and shared her discussion with Jose. The timing seemed wrong to him, but they discussed the possibilities and whether or not it was feasible. It was too early to tell, but the cat had been let out of the bag. They had infected someone with a passion for putting on Christian Fashion Week and that was not going away any time soon. A few discussions later and several months forward, they would find ourselves in a meeting with Maria and her husband Danny along with friends Wil and Tammy Lugo of VStylist fame. The Lugos already had a passion for the fashion industry and were talking about the prospect of producing shows for the Christian community using their combined styling and photography talents. The vision for the event was still very unclear, but we all welcomed the opportunity to explore it.
It didn't take too many meetings before agreements were forged and on February 28, 2011, Christian Fashion Week, LLC was formed. God would later lead Maria and Danny to bigger and better things, and we are so thankful for their early participation. But, the Gomez's and the Lugo's were locked into the vision of creating this unique forum for modest fashion. Over the course of the next two years, we canvassed our address books, online directories, and industry contacts, sharing the vision of Christian Fashion Week. Everyone loved the idea. In October of 2011, our first designer Franco Montoro, agreed to show his collection. Over the next few months, we would fill all of our spots with talented designers who would make history - Alma Vidovic, Carmelita Couture, Evelyn Lambert (who would end up snowed in, unable to show her amazing collection), Franco Montoro, Julia Chew, Pat McGhee, Renee Scarborough Sandra Hagan, and Sumita Bhojwani.
On February 8-9, 2013, we opened up the Christian Fashion Week runway for the first time. The international press had taken notice. Over 300 people attended from all over the country. Over 2,000 online viewers watched as the very first fashion week for the Christian community unfolded... and it was GREAT! Fashion blogger, Farrah Estrella wrote that the show had "set a new bar" for fashion shows in the Tampa Bay area. Others in the photography pit commented about how comparable the production was to a Bryant Park show. The event was a hit, and the movement was propelled forward.
Who knew that a late night working and dreaming could lead to such a prophetic action, and how so many people would claim as their own a vision that was beyond my reach. To everyone who has continued to support Christian Fashion Week - our fans, followers, sponsors, exhibitors, models, stylists, volunteers, and talented fashion designers - thank you! We love to serve you as we represent the demand of the modest fashionistas out there and host a platform for fashion designers who are passionate about meeting that demand.
Our Sponsors
Contact Us Today!
Be a part of the only event of its kind. We are looking for partners, exhibitors, designers, sponsors, and help in every area of our event. If you are interested in connecting with us, please contact us at
meetus@christianfashionweek.com
.